Recently, our incredible CosmoMax visited an extraordinary person – Commander-in-Chief of the Armed Forces of Ukraine Valeriy Zaluzhnyi. The unsurpassed military commander and hero of the entire Ukrainian people in these extremely difficult times of war found time to meet with the little "Ukrainian Picasso" from the temporarily occupied Berdiansk. Max is delighted! He says that meeting the Commander-in-Chief brought him a feeling of complete safety and reliable protection:
"Valeriy Fedorovych has further strengthened my faith in our inevitable victory! I realized what it means to grow up and become a man, to become as strong, strong, courageous and fair as Zaluzhnyi. What I saw and felt today is absolute confidence in the future of Ukraine and that our people are the best! The President, the Commander-in-Chief of the Armed Forces, the First Lady, dozens of other people – these are the people I was lucky enough to meet and whom God sent to us to make our country's future happen. Glory to Ukraine and death to the enemies!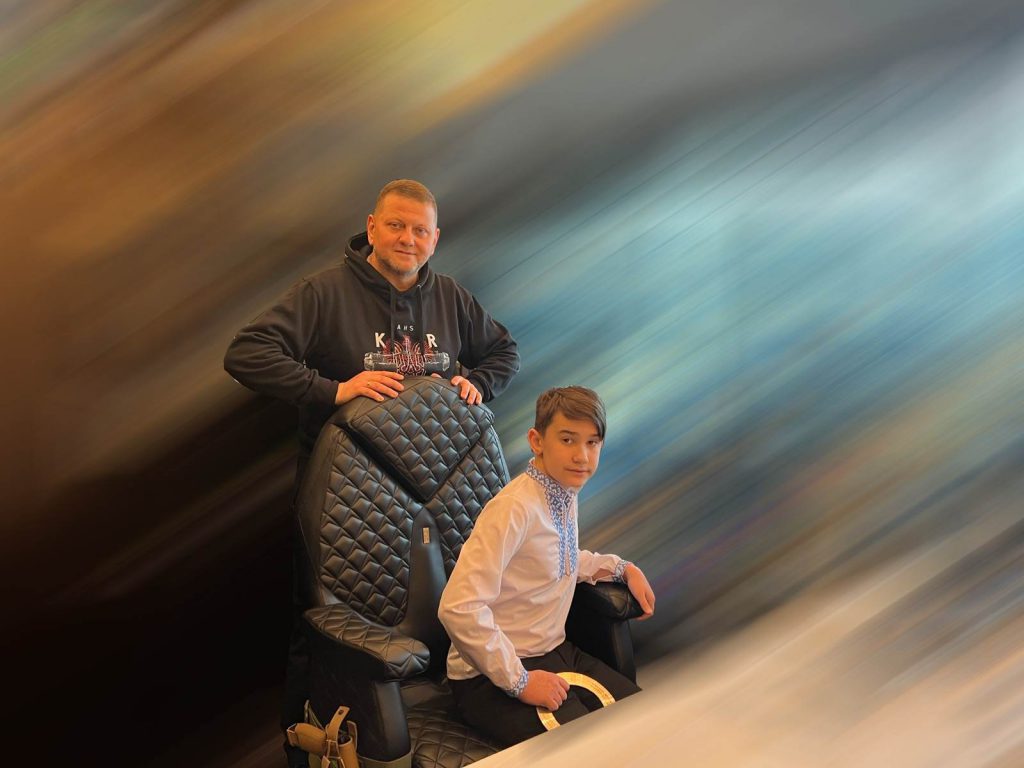 Zaluzhnyi's meeting with Maksym Brovchenko, whose talent has been taken care of by the Child with a Future Foundation for Children with Autism for several years in a row, was informal, very warm and inspiring for the schoolboy, who has dreamed of meeting the commander of the Armed Forces of Ukraine since the beginning of the war with Russia, for whose needs Maksym raises funds by selling his artwork. And the child's dream came true – Maxim presented a canvas with the eloquent title "Fall, s*ck, fall!" (you can't take words out of a song) dedicated to our defenders who are defending the sky and land of Ukraine from the invaders.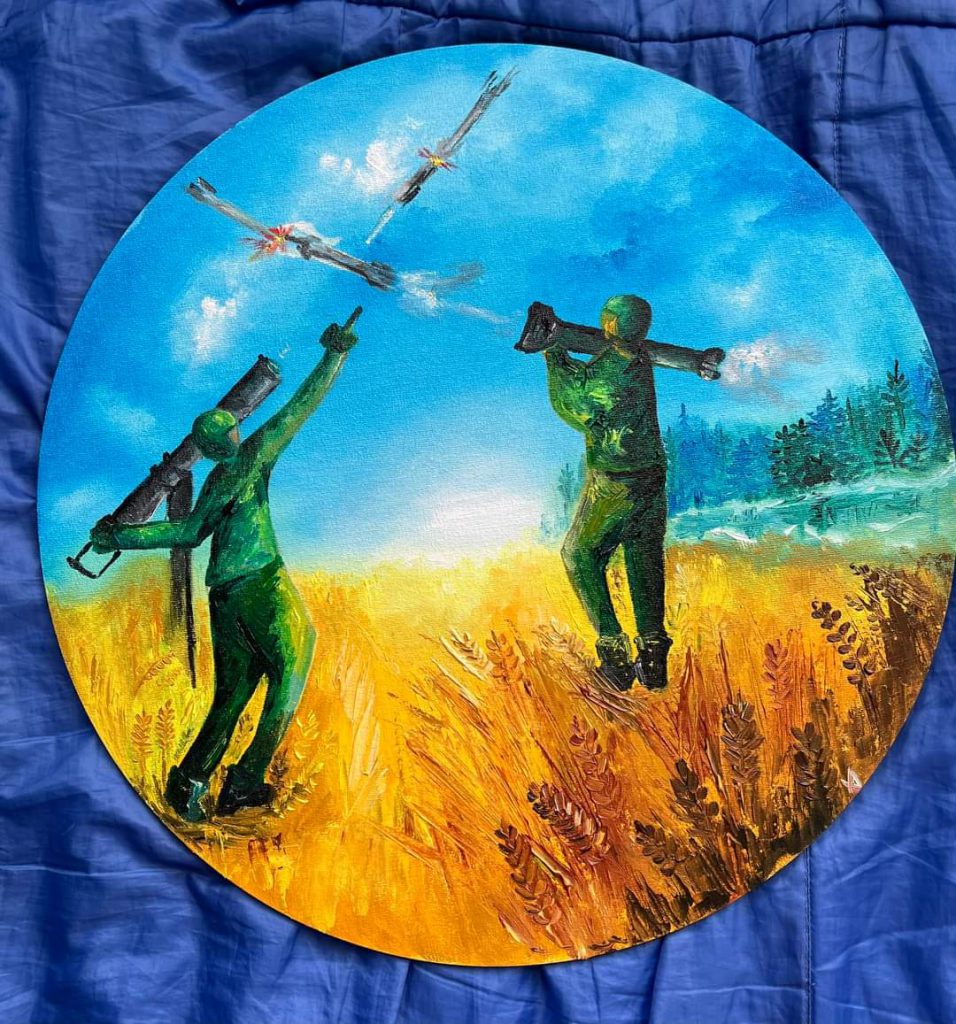 Maksym also received a whole bunch of gifts from the Armed Forces Commander-in-Chief: a painting with portraits, a part of the muzzle of a downed Russian tank, a medallion, a cup and a canvas signed by Valeriy Zaluzhny.
We are proud of our talented Max and sincerely wish him and all citizens of Ukraine to fulfill the most important dream of our lives – the soonest possible victory for Ukraine!