The Autism Remedial Educational (or Developmental) Center is a place that combines various activities for special children, which contributes to their rehabilitation. Today there are many such institutions in Ukraine, but before choosing one of them pay attention to some important nuances.
Influence on autistic behavior will be effective only if approached comprehensively. It is necessary to choose all possible occupations to develop and form necessary skills. Each to be based on an individual approach.
Developmental centers for children with autism can be full-time or part-time. Of course, everything depends on the level of a child, but first mentioned are much more effective, because there are more opportunities for autistic people in such an environment. They will work in small groups, – which will promote faster socialization, and individually, – which will help identify those gaps in the child's skills that still need to be filled.
The Autism Developmental Center should provide its clients with professional educators who know how to work with special children and what to avoid during classes.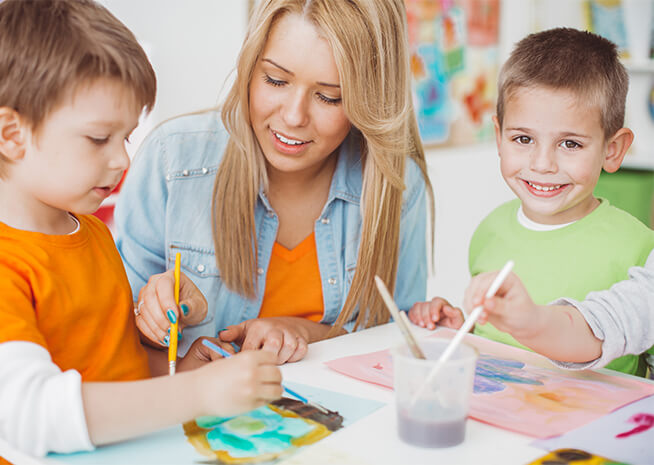 This is how "Child with a Future" kindergarten/center for children with special needs choses specialists. Here children of 1-7 years are engaged in groups or taking individual courses. The list of services includes classes with a psychologist, speech pathologist, speech therapist, adaptive physical education, art, game, music therapy and much more. In addition, each child is offered a behavior correction program, wellness massage and diet.
Any developmental center for autistic people should always focus on the result and understanding that each child has different ASD manifestations, without which it is impossible to build the work of specialists.