Rabbi Jonathan Markovich was born in 1967 in Uzhgorod. At the age of 3 family moved to Israel. After he finished military service he remained in the army for 12 years as the officer of the air forces. He graduated from Jerusalem University, faculty "Education and upbringing". Candidate of pedagogic sciences. Has a degree of rabbi. After visiting Ukraine in 2000, where his parents grew up, where his grandfather, who survived Auschwitz, was a public figure, he decided to start a school of new type. Now this is not an idea any more. For 10 years already kindergarten and school "Perlyna" works.
Huge experience in the sphere of upbringing showed that there are children who have difficulties in studying and average schools are not good for them.
Creating kindergarten "Child with future" is aimed at helping such children to obtain necessary skills and become a part of the society. Rabbi is married and has 7 children.
---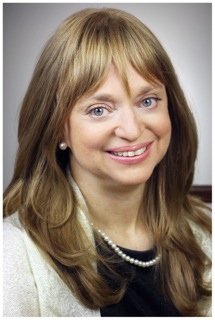 Inna Markovitch, is a trustee of Jonathan Markovitch.
Inna has graduated "Jerusalem college for women " with degrees on "English language and literature", "Jewish philosophy" and "Pedagogy". She has a long time experience in teaching on the Israeli educational system. Her background includes children, adults and people with disabilities. She has studied for years family and child psychology, the "Jose Silva" method, philosophy and secrets of children's pictures. In 2001 she founded the educational institution "Perlyna" in Kyiv. And in 2009, in cooperation with Inna Sergienko – a mother of a boy with autism – founded a specialized school and kindergarten for children with autism – "Child with a future". "Since childhood I have been dreaming of opening an educational institution with qualified education, good upbringing, in order to motivate the children`s aspirations for learning. I'm grateful to G-d that my dream came true! Each child is unique and our main task is to develop his aptitudes. No matter how they are born like, it is important to work with them in order to make them good, self-confident and educated people, who by any means will find their way in life".
Inna, together with her husband, has seven kids, aged from 9 to 23.
---

Segiyenko Inna Vladimirovna founder of the Foundation:
When I realized that we have a special child, I asked myself: "Why did he come to us? What should we do to help to live in harmony with this world?" We started teaching him and we had progress. Today he speaks; he plays with other children and attends average kindergarten. At that moment I understood that our goal is to help other families, who faced such problem, problem of autism. It is possible to help our children. You have to believe into a child and to help him/her to reveal themselves (all children are very talented). Only due to everyday hard work, step by step it is possible to open their individuality, to return joy of communication, to teach to make independent decisions.
Our non-governmental organization is gathering parents', teachers', doctors' efforts and also efforts of everyone who is not indifferent in order to help children, who need special approach, to become members of the society.
---