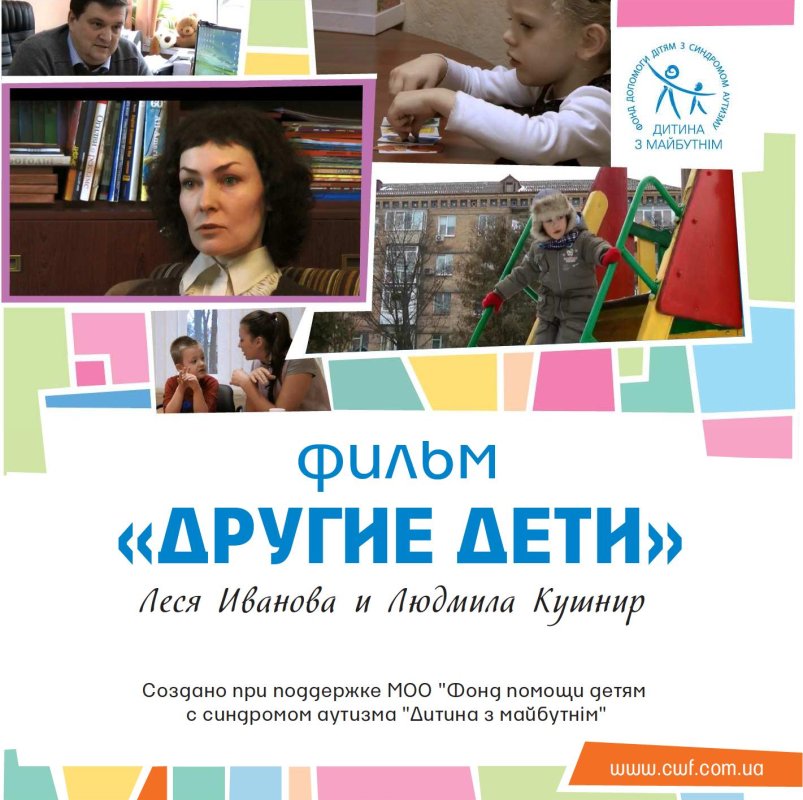 Spectators, who came to the presentation of short film "Other children" could see real life of a little autist and understand how to live with it. It took place on October, 17 in the cinema "Kiev".
This film is a student work of two graduating students of Kyiv Mohyla academy, who during 17 minutes could show specialities of a "different" world – world, where people know about autism, fight with it and definitely hope for the best.
Diagnosing, socialization, teaching before school and in school, life of autist in the family, attitude of the society – authors of the film tried to show all aspects of life of a special child in their documentary work.
«In our country autism "exists without existing", – says one of the authors of the film, graduating student of the journalist faculty Lesia Ivanova. We filmed about 6 hours of video, most of which – interviews with parents of autists, with doctors, with scientists, with teachers. The more stories we found out, the more opinions we heard, the more we understood that the situation is critical. But at the same time we realized that it is POSSIBLE to help these children, the main thing is to do it in time – for doctors and parents. They are the ones at whom we targeted this film. We tried to explain what autism is for those who have never heard about it, as well as to answer the questions, which are asked by people, who face this problem for the first time.»
Main character of the film – is the mother of an autistic child Eugenia Panichevskaya, shared her story of "struggling" on the screens, saying: "When Timur was 6 months I noticed that he was not like all other children. There was something unusual in his behavior, what I could not understand. Visits to the doctors were not successful: some said that the child is growing up, others – wrong bringing up. When I finally found out that the reason of such behavior is autism I decided that I need to do something. That was an absolutely correct decision. Now, when I turn back, and realize how successful my son is, I can definitely say: having an autistic child is a challenge for the parents, it is a trial, when you need to believe in your child and fight for it, – fight despite everything."
"When Lesia and Luda told us about their idea to make a film about autists, first reaction was surprise. In our work we constantly meet misunderstanding of the fact was autism is and how to live with it. And here we see two young girls with such a difficult topic and such necessary idea! Of course we helped – we gave information, contacts, and characters. We really hope that this film can become a good instrument for enlightenment. Thanks a lot to them!" said Inna Sergiyenko, founder of the Fundation "Child with future".
You can see the film OTHER CHILDREN