One of the paintings of a talented 11-year-old autistic boy Maksym Brovchenko from the temporarily occupied Berdiansk "Our Angels-Guardians of the Armed Forces of Ukraine" became a lot at an international auction held as part of the presentation of the Olena Zelenska Foundation. The young artist handed over his work, having personally met with Olena Zelenska. Thus, he wants to support Ukraine in the fight against the Russian invasion.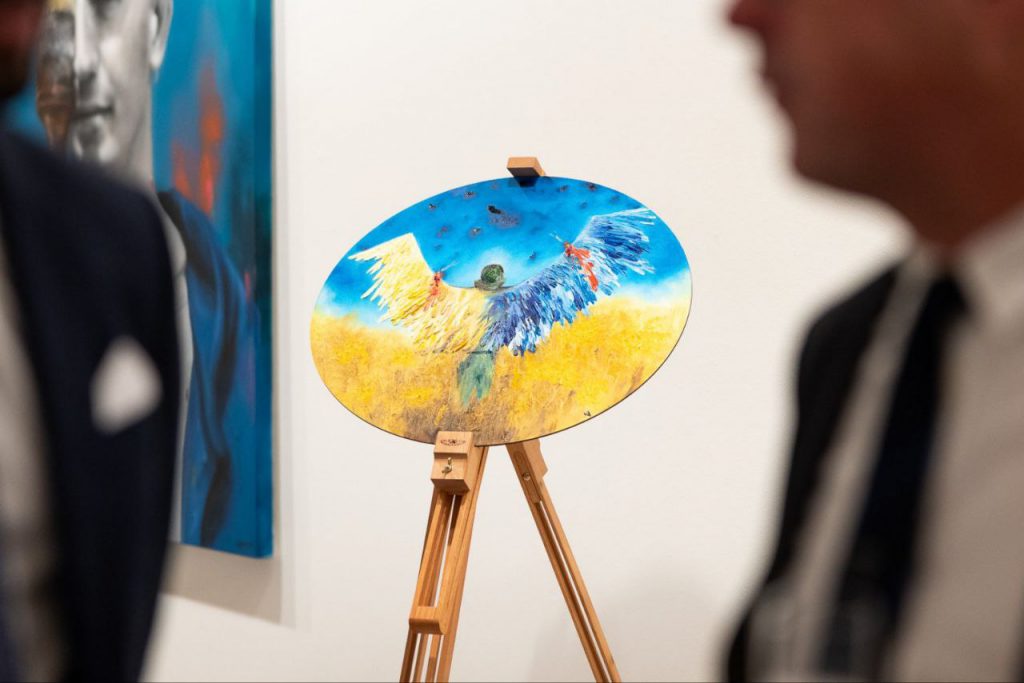 Before the full-scale war, the guy painted only space, unexplored fantastic galaxies, and peace-loving inhabitants of other planets. Today he depicts a different reality – a terrible war that took away the boy's opportunity to enjoy life in his hometown on the shores of the Azov Sea. The young artist sends a part of the proceeds from the sale of his paintings to support the Armed Forces of Ukraine, for which he has already received the award of the President of Ukraine Volodymyr Zelensky within the "Children Rescuers – Heroes of War" project.
 The boy's mother Oksana is proud of her son, and tells about him as follows: "In his drawings, Maksym shows the civilized world what is happening in Ukraine. It is a struggle not only for the home, but it is also a struggle against evil!"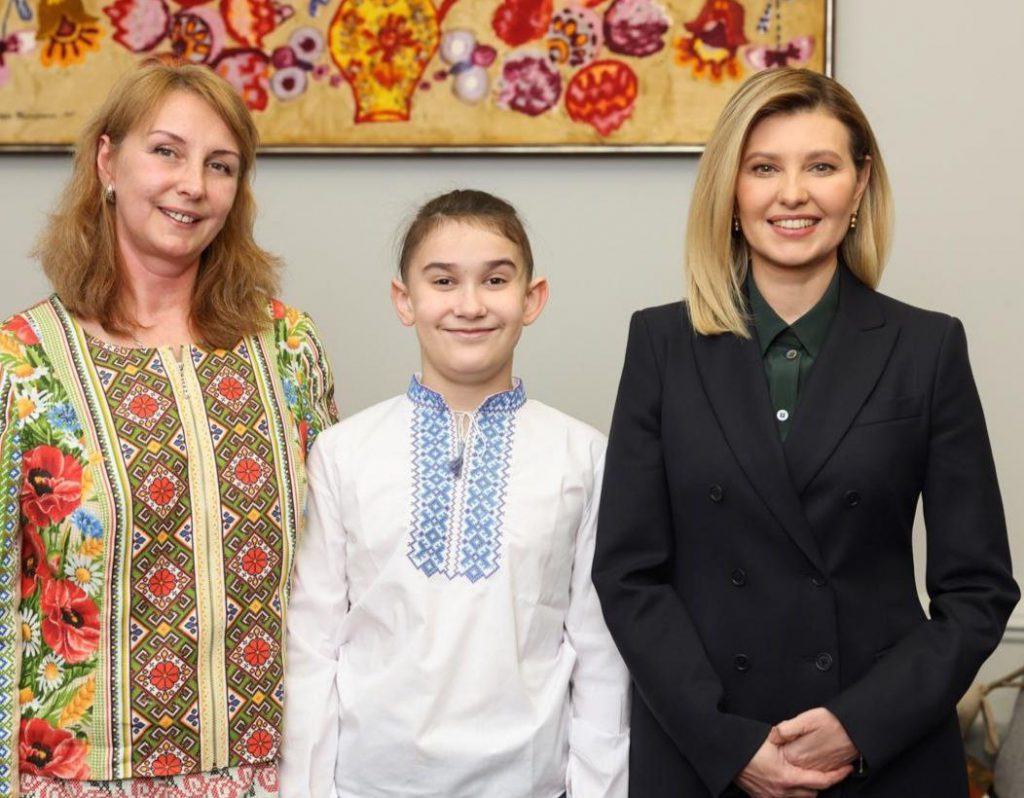 All the money from the sale of lots, including the sale of Maksym's painting, will go to support people from the de-occupied territories in the Kharkiv region. In particular, the money will be used to restore the hospital in Izium – the fundraising is ongoing. 
"We are proud that the work of our Max will join such an important and noble cause. The NGO "Foundation for Children with Autism Syndrome "Child with Future" expresses its sincere gratitude to Olena Zelenska and her entire team for the opportunity to become part of this project," said Inna Sergienko, founder of the NGO "Foundation for Children with Autism Syndrome "Child with Future" and Consul of Autism Europe in Ukraine. 
 Maksym Brovchenko's paintings can be purchased on the boy's website www.brovchenko-art.com or by contacting the representative of the NGO "Foundation for Children with Autism Syndrome "Child with Future" Tatiana Bilokonska t.belokonskaya@ukr.net