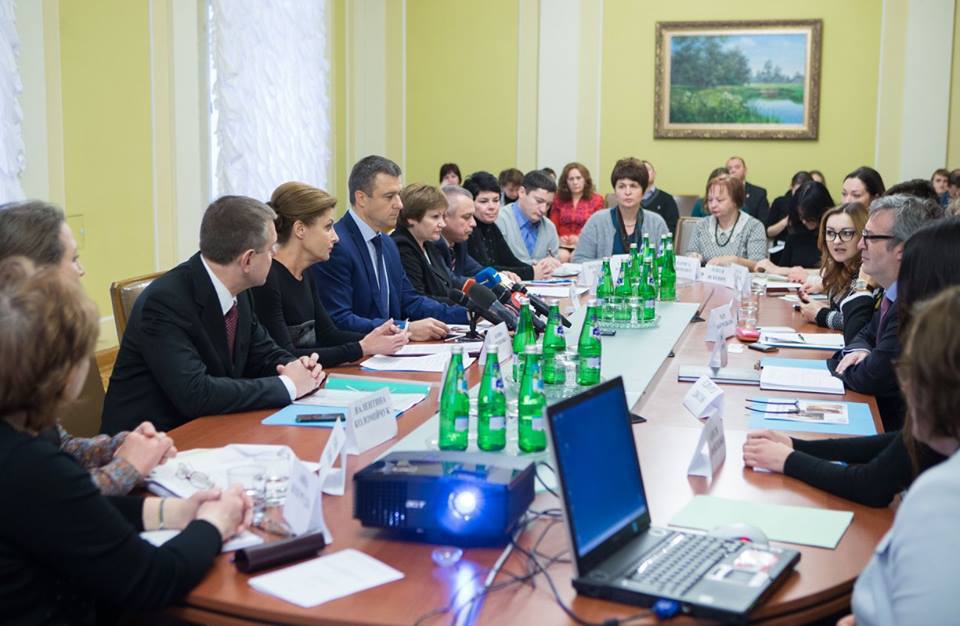 2 Dec, on the eve of the International Day of persons with disabilities, a round table "Reforming the system of medical, educational and social services for children with disabilities: the Canadian experience" was held. The event has been initiated by the Commissioner of the President of Ukraine for children's rights Mykolay Kuleba and support by the First Lady Maryna Poroshenko, the Petro Poroshenko Charity Foundation.
The round table was attended by the Commissioner for the Rights of Children and Youth in Ontario Province (Canada) Irwin Elman, the member of Ontario Parliament Marie Bountrogianni, deputy minister of health Victor Shafranskiy, the representatives of Ministers and public organizations. The Foundation "Child With Future" was represented by its director Larysa Rybchenko.
"Most of children with disabilities are the pupils of boarding schools. They all have the similar problems – isolation from society, unsettled environment to their needs and hostility of society. At the same time, the state spends 6 billion hryvnas per year for the maintenance of residential institutions, most of these funds are not being directed for the needs of a child, but for the maintenance of the building, staff salaries and other "- said Mr. Kuleba. "
The representatives of Canada stressed the need to first listen to the views of the children themselves, and then make a decision on their behalf.
The result of the round table was the signing of a memorandum of cooperation between the Ukrainian office of the Commissioner for Children's Rights and the Office of the Ombudsman of Ontario.