Recently, a little "Ukrainian Picasso" Maksym Brovchenko (Cosmo-Max) from the temporarily occupied Berdiansk presented a painting with a Ukrainian counterattack to the Minister of Internal Affairs of Ukraine Ihor Klymenko. The meeting between the young autistic artist and the Interior Minister occurred during the short film "Offensive Guards" presentation at the "Zhovten" cinema in Kyiv. 
The 12-year-old schoolboy presented Ihor Klymenko with a unique painting titled "The Offensive Guard," which depicts the victorious counterattack of the Ukrainian army. At the same time, the Interior Minister handed the young artist a blank canvas with his own signature, on which Maksym will paint the future of anyone who dares to set foot on independent Ukrainian land: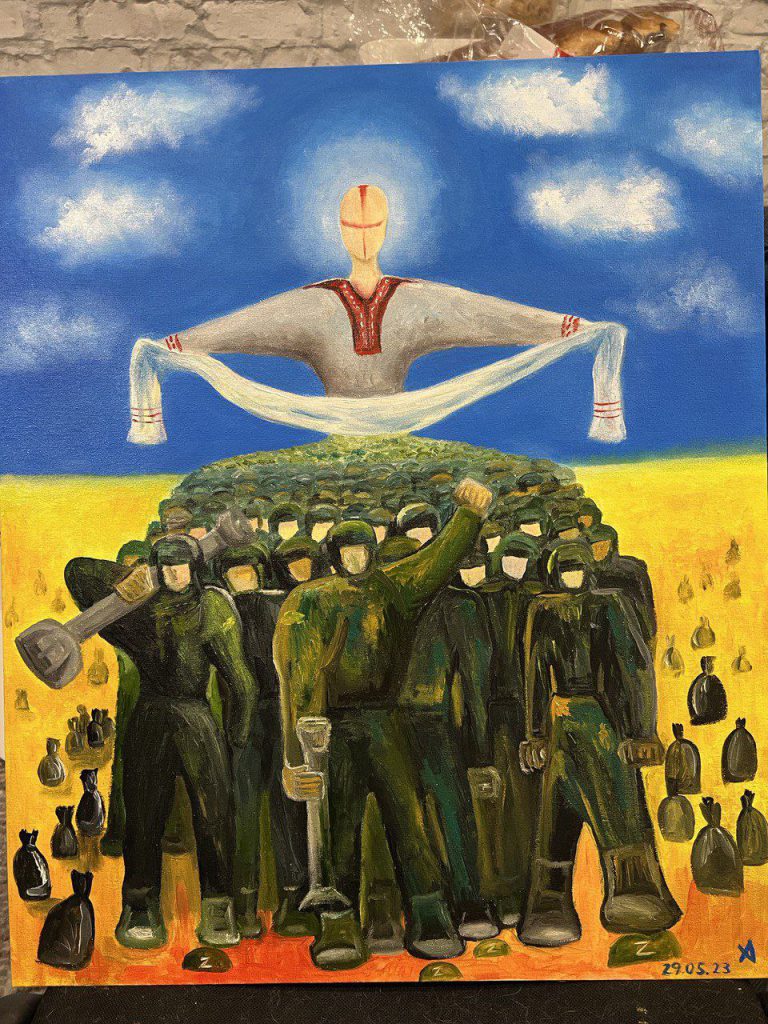 "The painting 'The Offensive Guard' with the energy amulet Motanka is not just a doll. Motanka was created for protection. May she protect and guard against all kinds of evil. Now I have a canvas signed by the Minister of the Interior. On it, I will paint a defeated enemy who will never come to Ukraine again and our soldiers who defeated him. I am sincerely grateful to God that there are these people in our Ukraine, and they are there in the most difficult period because they are strong and cool and we will WIN!" said Maksym after meeting the Minister of the Interior.
Maksym also received chevrons of the "Offensive Guard", whose units are fighting in the East and South of Ukraine, and a gift from the First Lady of Ukraine Olena Zelenska, who met with him in December 2022.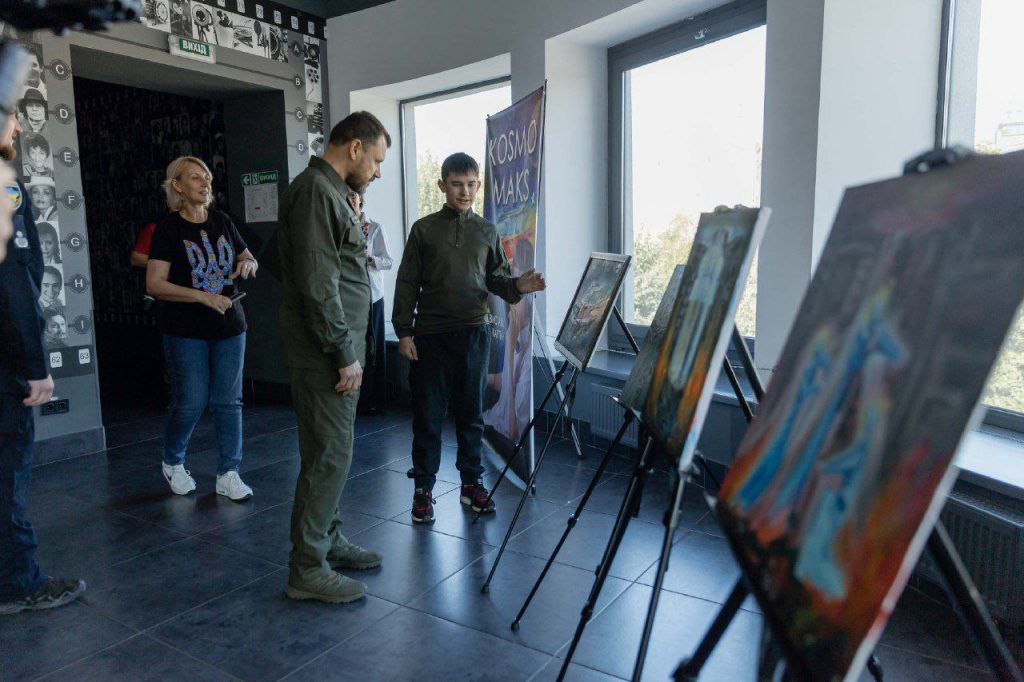 Ihor Klymenko thanked for the gift: "It is symbolic that you have depicted a blue, clear sky on the canvas. I wish us all that peace will finally come to our country and no evil spirits will ever encroach on our country again."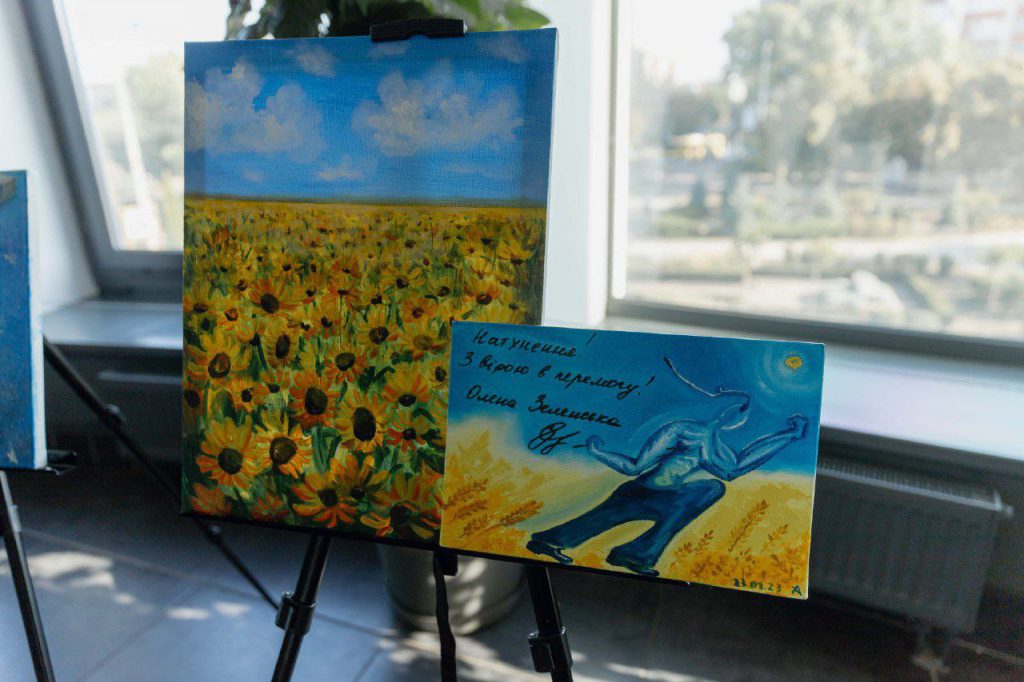 To meet Ihor Klymenko, the 12-year-old schoolboy prepared a small exhibition of his paintings – unique patriotic canvases that the author paints to bring the long-awaited Victory of Ukraine over the enemy closer. Maksym Brovchenko donates all the proceeds from his works to help the Ukrainian army and autistic children, for which he received an award from the President of Ukraine Volodymyr Zelenskyy last year.