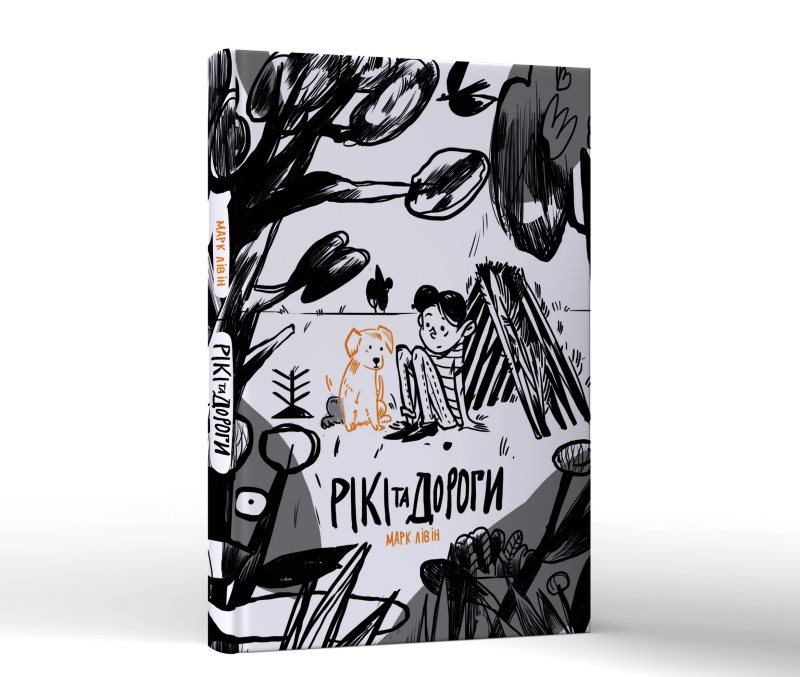 Famous Ukrainian writer Mark Livin presented his new novel "Ricky and the Roads" at the 24th Forum of Publishers in Lviv. This event attracted about 200 participants; some of them were the students of the department of correctional pedagogy of the Lviv National University, professors and school teachers.
The Foundation for Assistance to Children with Autism "Child with Future" was a partner of the event and a presentation tour in 11 Ukrainian cities and attracted regional organizations that deal with special children.
This is an important and very necessary book about the ability to accept the differences of some people and about love. A book about conscious pain and unconscious fears, it is about certain rules and about the time when they should be broken.
"Ricky and the roads" is the story of fourteen-year-old Matvey, a boy with Asperger's syndrome. Matvey can exist only by his own rules, and others need to get used to it. There is no diagnosis in the book, because some stages of autism are very often not diagnosed in Ukraine, and these children live among us, like the ordinary ones. But this is understandable because of protagonist's behavior.
"The text turned out largely biographical, I had to return to the complex moments of my relationship with my mother and forgive her and myself many difficult things. This book is dedicated to her," says Mark Livin.
The book is addressed to those who are faced with the disparity of their children, people who want to deal with their fears, who need to believe that life exists even after a fatal mistake, and it is actually quite ordinary in everyday life, but the desire to live should be ten times stronger.
"If our Ukrainian writers began writing books about children with autism, this means that society is ready to pay attention to our children. This means that our culture is developing in the right direction, and the level of tolerance for those who are different is growing. From all the parents of special children I want to say thank you to Mark for his attention and ability to write about the difficult things in the interesting manner. This is another of our common victory! And even though our victorious path is not easy, but it is victorious! Our children already have a future, because people are willing to understand them, " says Larisa Rybchenko, director of the Foundation for Assistance to Children with Autism "Child with Future".
Presentations have already taken place in Drogobych, Ternopil, Chernivtsi and Ivano-Frankivsk. Future meetings will be held in Sumy, Kharkov, Dnipro, Cherkassy, ​​Vinnitsa, Odessa and Kiev.
For more information about the book visit Mark Livin's FB page https://www.facebook.com/mark.livin