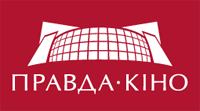 The first adaptive cartoon show for children with autism will be held on the 19-th of June in Dnepr. The show is organized by the Foundation "Child with future" jointly with "Pravda-kino" cinema. Within the frames of the Foundation's initiative adaptive cartoon shows have already been held in Kiev, Odessa and Ternopol by the partnership of cinema networks "Planeta-kino" and "Cinema City". Now adaptive cartoon shows are available in Dnepr.
"Loud sound, darkness and lots of people at a usual show makes impossible visiting cinemas by our children. Therefore, we and our partners are creating the most comfortable atmosphere: reduce level of sound, remove ads video, keep the light on and the door open", – says Valeria Lugovaya, the project and program manager of Children with autism support foundation "Child with future".
The first cartoon show in Dnepr will be held at 10.00 19 June in "Pravda-kino" cinema at Slobozhankiy avenue, 86. Children will be watching "Cars-3". Movie show for families with children with autism is free. To register please call 067-639-75-28.