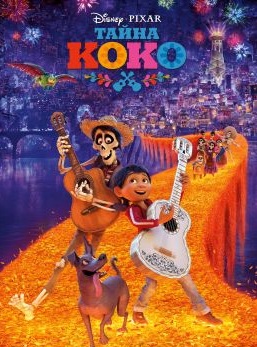 Dear parents! On Dec 19, on St. Nicholas Day, the "Child to the Future" Foundation invites your kids to adapt the cartoon "Secret Coco" for children with peculiarities in development.
We are waiting for you at 15:00 in the "Planet Cinema" cinema of the Blockbuster shopping center (Kiev, Stepan Bandera street 34B). Before the show, children will be able to take part in master classes: in the art zone and in the sports area
The beginning of the session at 16:30. The cartoon is recommended for watching children from 5 years old.
Trailer: https://www.youtube.com/watch?v=tTPE9cXze8Q
At the adaptive film show, the most comfortable atmosphere is created: the sound level is reduced, advertising clips are not taken and lighting is left in the hall. Therefore, children feel comfortable and comfortable in our movie shows.
Participation is free. The number of places is limited, so we ask everyone to register in advance in the phone: 067-639-75-28, project manager Valery Lugovaya.
The event takes place with the support of Planet Cinema, – thanks to the cinema, New Year's crafts from the kids are welcomed.
See you at the movie show!