Maxim Brovchenko, a talented 10-year-old autistic boy from Berdyansk, continues to acquaint residents of Kyiv with his art. After an exhibition at the Kyiv Municipal Academic Theater of Opera and Ballet for Children and Youth, on November 2 an exhibition of his paintings was opened at "Lavra" Art Gallery.
The exhibition, which was opened by Maxim Brovchenko and the "Child with Future" Foundation, which takes care of the talent of the young artist, is at Kyiv, Lavrska street 7-v and will run until November 6. The entrance is free.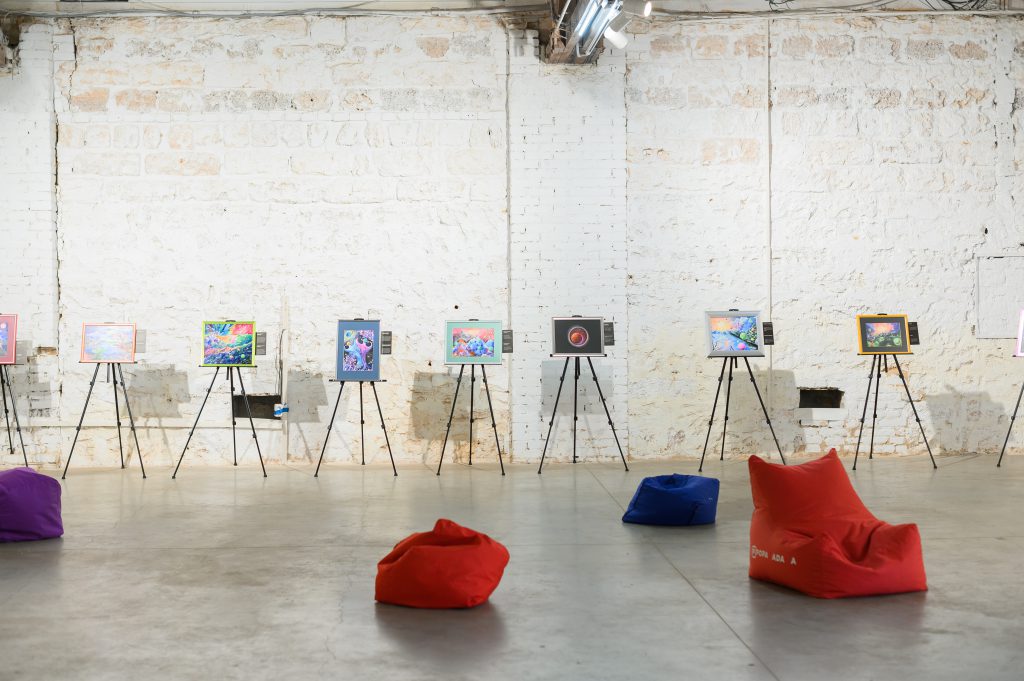 During the exhibition opening, Maxim Brovchenko introduced the art lovers with his Planet A, its unusual inhabitants about whom he writes a fantastic book, and once again called for love, kindness, and tolerance. Everyone had an opportunity to ask Maksim a question about his art and talk to his mother Oksana, the organizer and initiator of the event, "Child with Future" Foundation.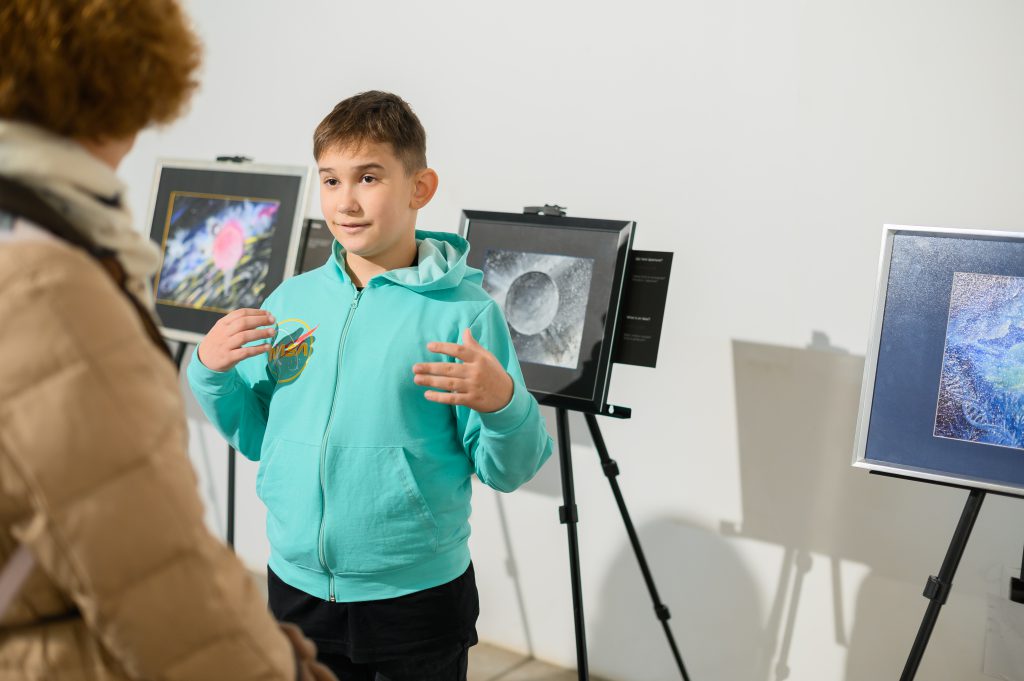 "I like observing the stars and the blue distance of space. And I am also interested in those who are trying to reach it, discover new worlds, and fulfill their dreams. My idols are Elon Musk and Maxim Polyakov. They are cool and like that they achieve their goals. I would love to meet them. That's why I drew a picture for each of them."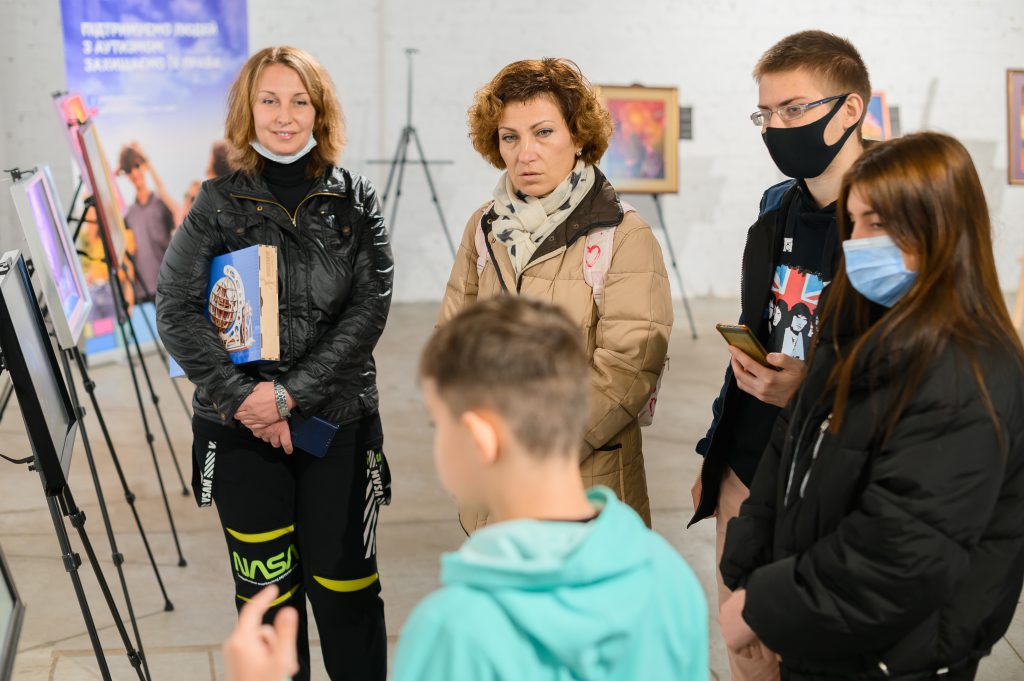 Director of "Child with Future" Foundation Iryna Sergienko promised that the gift to Elon Musk and Maksym Poliakov will be surely given to the recipients.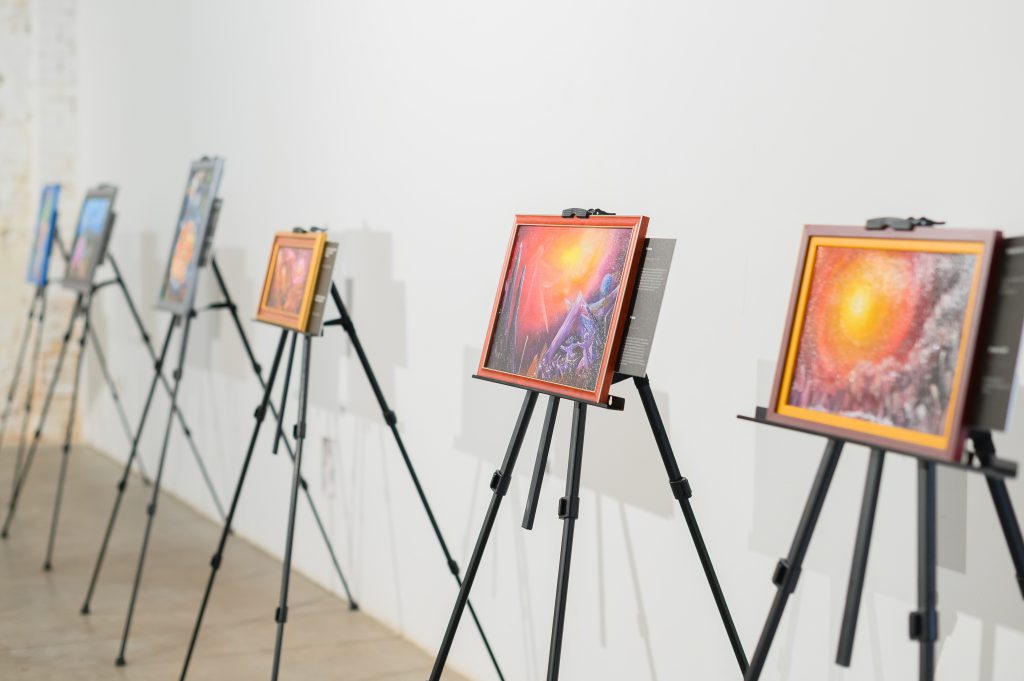 "Maksym is our common treasure, who almost daily gives the world new works of art. We are very happy that today we were able to fulfill one of the dreams of our talented artist and hope that the exhibition will inspire other children to create, and society to become more attentive to the problems of autism in Ukraine."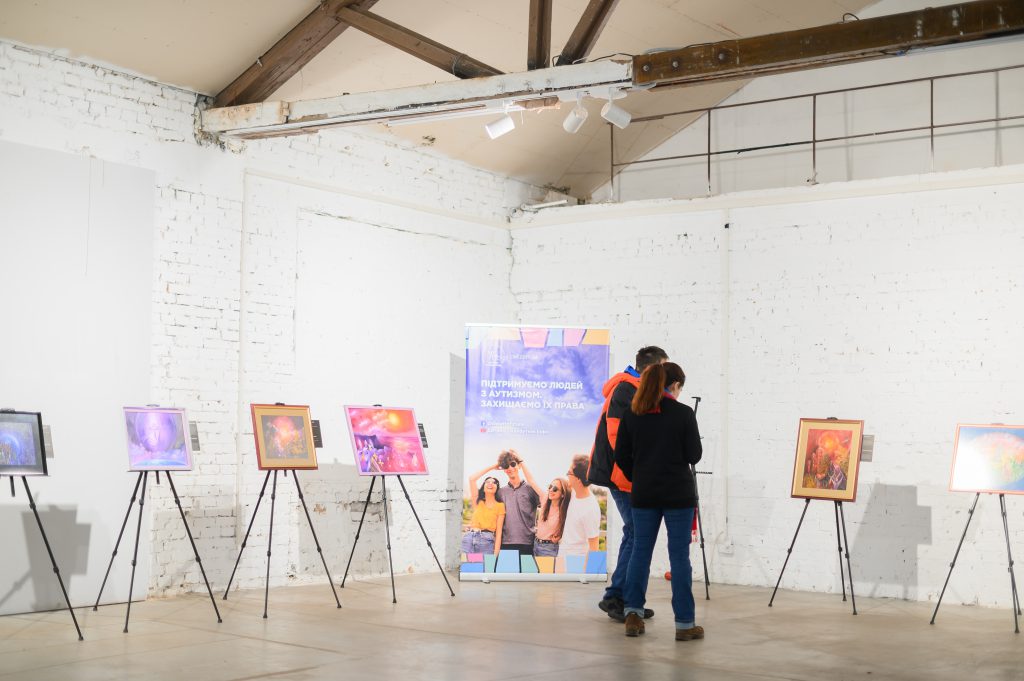 In addition to parents and children, the event was attended by representatives of public organizations, the media, and artists.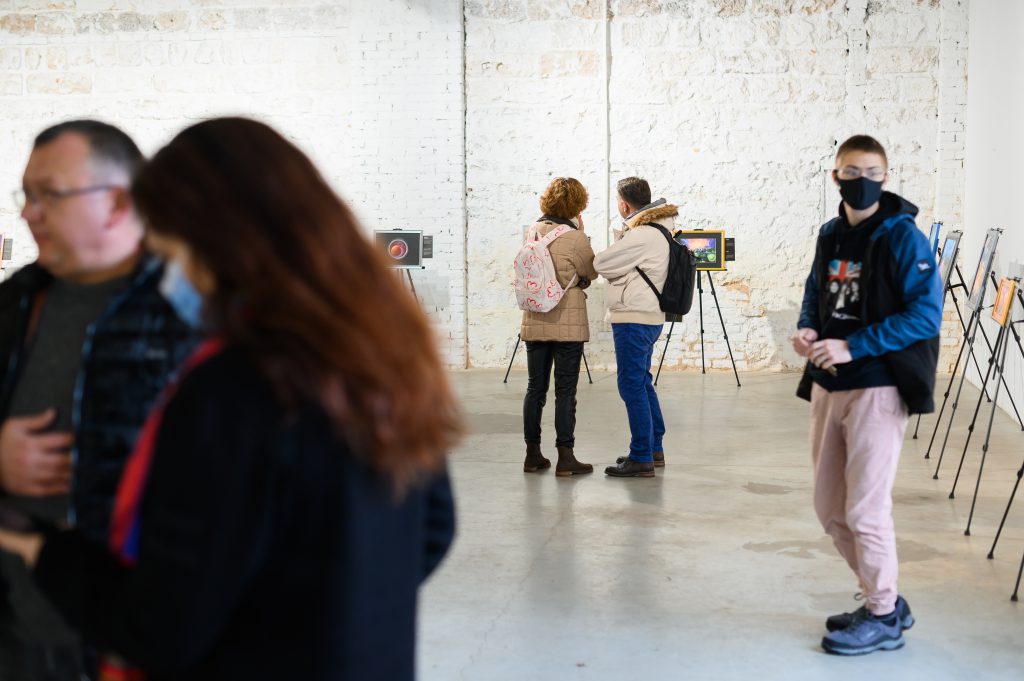 "Child with Future" Foundation expresses its sincere gratitude to the director of "Lavra" Art Gallery Tatyana Mironova, the staff, and the Charitable Foundation "Art without interference" for their cooperation and for allowing all art lovers to get acquainted with Maxim Brovchenko's art.