On December 17-18, 2022, Boston (USA) hosted a charity art exhibition "Colours of Peace" aimed at raising funds to provide essential medical services for Ukrainian children with autism and their families affected by the war. The event featured many local artists of various backgrounds and experiences currently living in Boston, as well as artists from Ukraine, including 11-year-old artist Maksym Brovchenko from the temporarily occupied city of Berdiansk.
"Colors of Peace" Art Exhibit In Support Of Children With Autism In Ukraine is the first exhibition outside of Ukraine to feature the works of a little "Ukrainian Picasso". The boy, whose talent has been taken care of by the Child with Future Foundation for Children with Autism for several years in a row, sent 15 of his works to another continent to support the Ukrainian Armed Forces and bring the long-awaited victory closer. As usual, Maksym Brovchenko donates his part of the proceeds from the sale of the paintings to the Ukrainian army.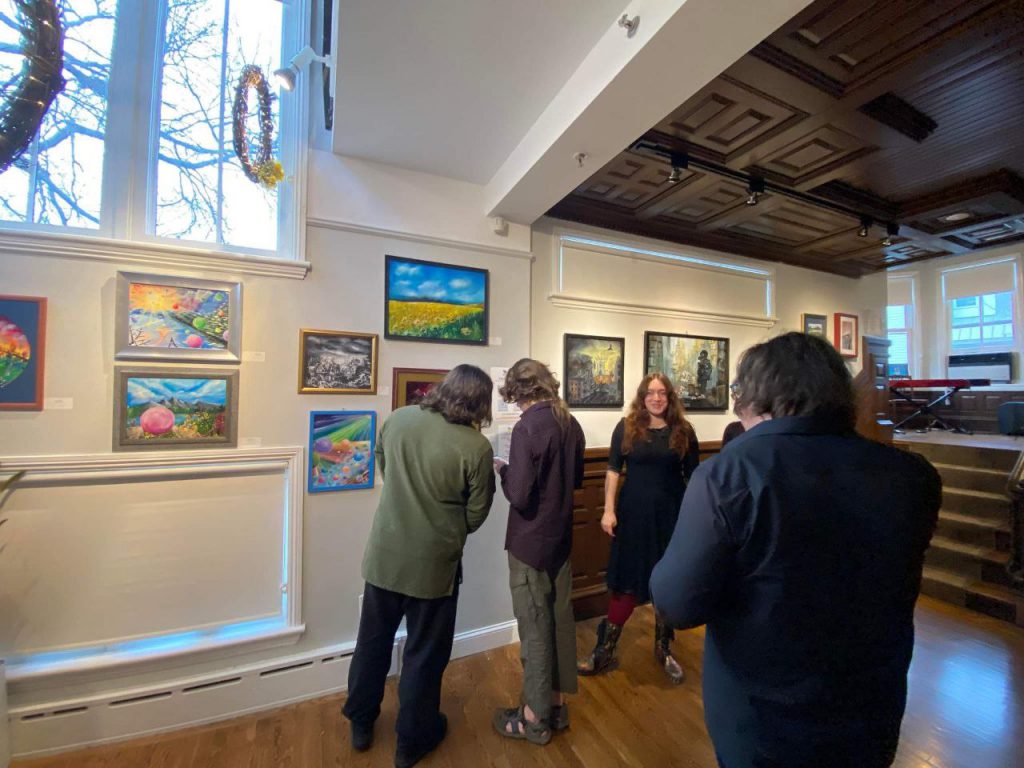 "My son really wants the civilized world to know what is happening in Ukraine. He wants to show that even during such a terrible war, art lives on, and artists work even under fire. I am proud of my child and believe that our homeland will soon defeat the enemy," said Oksana Brovchenko, Maxim's mother.
The two-day event, initiated by Autism Unity in cooperation with Heal Ukraine Group, was held in the cozy atmosphere of the Wedeman Gallery at Lasell University (47 Myrtle Ave, Auburndale, MA 02466). The art space was filled not only with unsurpassed paintings by artists, but also with musicians and singers performing in Ukrainian. The guests of the exhibition were able to enjoy the renditions of folk and contemporary songs, melodies of Ukrainian musical instruments and stories about Ukraine. In addition to art lovers, the event was attended by numerous representatives of local media and NGOs who are wholeheartedly helping Ukrainians in the desperate times of Russian aggression.
Olena Surilov, co-founder of Autism Unity and one of the organizers of the exhibition, shared her impressions:
"Colours of Peace is one of the best events I have had the pleasure of working on with the best team of dreamers! I thank all the artists for donating their priceless works. I am grateful to the Ukrainian side for their reliable partnership. And, of course, many thanks to our guests and donors – you really make a difference in the lives of Ukrainian children with autism and their families."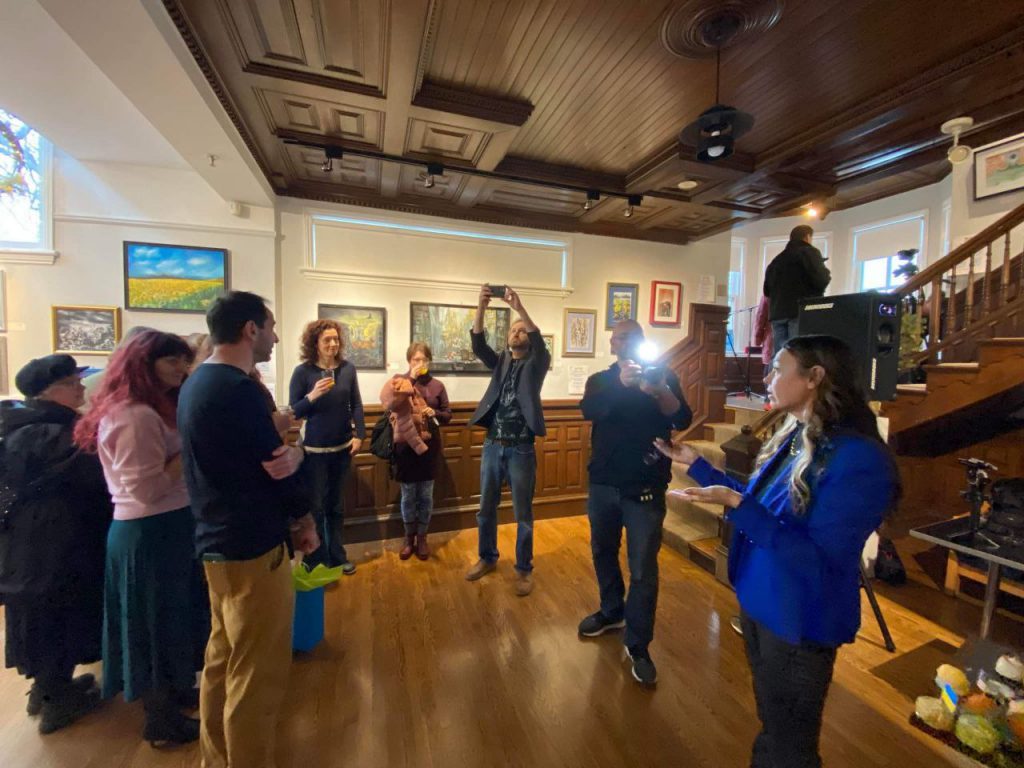 The Child with a Future Foundation for Children with Autism expresses its sincere gratitude to the organizers of the "Colours of Peace" Art Exhibit In Support Of Children With Autism In Ukraine and the volunteers who contributed to the creation of an incredible atmosphere of kindness and love, and, most importantly, for their humanity and help to those who need it most – our children.