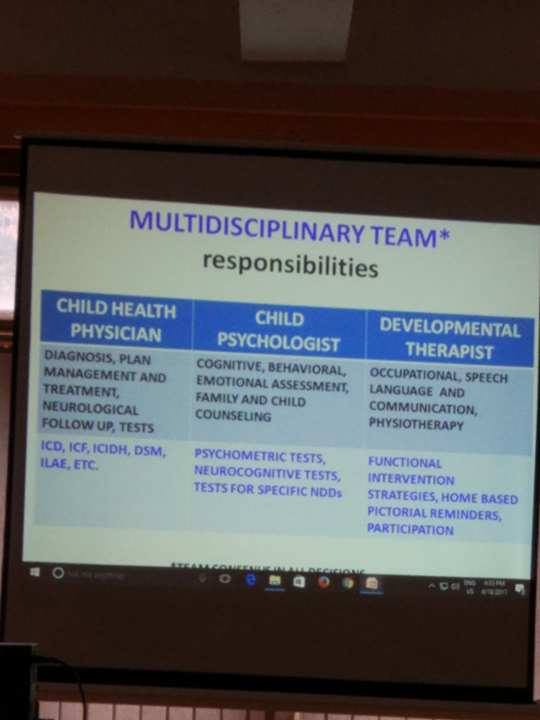 The Development director of Children with autism support foundation "Child with future" Ira Sergiyenko, who is representing Ukraine on the International Conference on Autism & Neurodevelopmental Disorders which is in Bhutan on 18-21 April, is telling about interesting Asian experience – children`s development centers (CDC).
"These centers are located at the hospitals and cover everything – from diagnostics to therapy – says Irina Sergiyenko. – It is wonderful that only three types of specialists work there: a pediatrician, a phycologist and a development therapist. They have a strict task allocation and a compulsory coffee-break during the whole working day" in order they could communicate to each other after work with difficult children".
As there is a problem with stigma of psychologic diagnosis in Bangladesh, instead of diagnosis like "autism", "ASHD" or "CP" "the level of functionality "is being measured. For this purpose each child has a unique card, in which it is indicated what he/ her can or cannot do on the moment of testing. The information is being added as and when a child passes further therapy.
"Specialists consider that when a child gets the diagnosis, parents start to think about the diagnosis, not about a child. Therefore they work at "problem behavior", – summarizes Irina Sergiyenko".