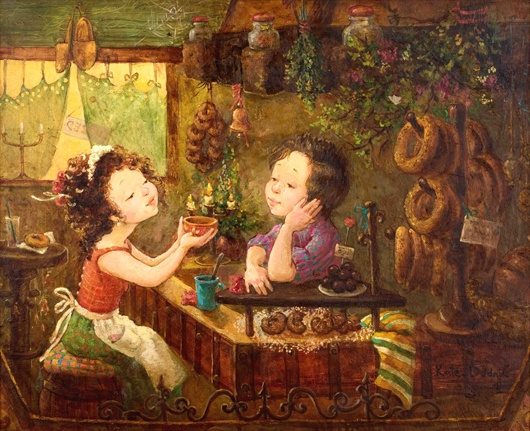 "Everyone will be able to see the world in light, kind, bright colors, having touched a fairytale once", – from the very childhood was confident Katya Dudnik, one of the most talented, kind and dreamy artist of Ukraine. On the17-th of January at 12.30 Katya will hold the first master-class in the New Year for children of our Studio of socialization of "Child With Future". We shall create a winter fairytale – after all a real winter outside the window, who we have been waiting for so long. After our master-class every kid will take away a piece of a fabulous winter to his future.
The master-class will be held within the frames of personal exhibition of the artist at the Taras Shevchenko National Museum (Kyiv), therefore everyone will be able to see her works and enjoy them with one`s own eyes!
We`re waiting everybody on the 17-th of January (Sunday) at 12.30 in the Taras Shevchenko National Museum at the address 12, T. Shevchenko avenue.
Please, register in advance via zavarova74@mail.ru or call Alyona, head of the Studio, 050 444 98 51.
Seats are limited! Hurry up