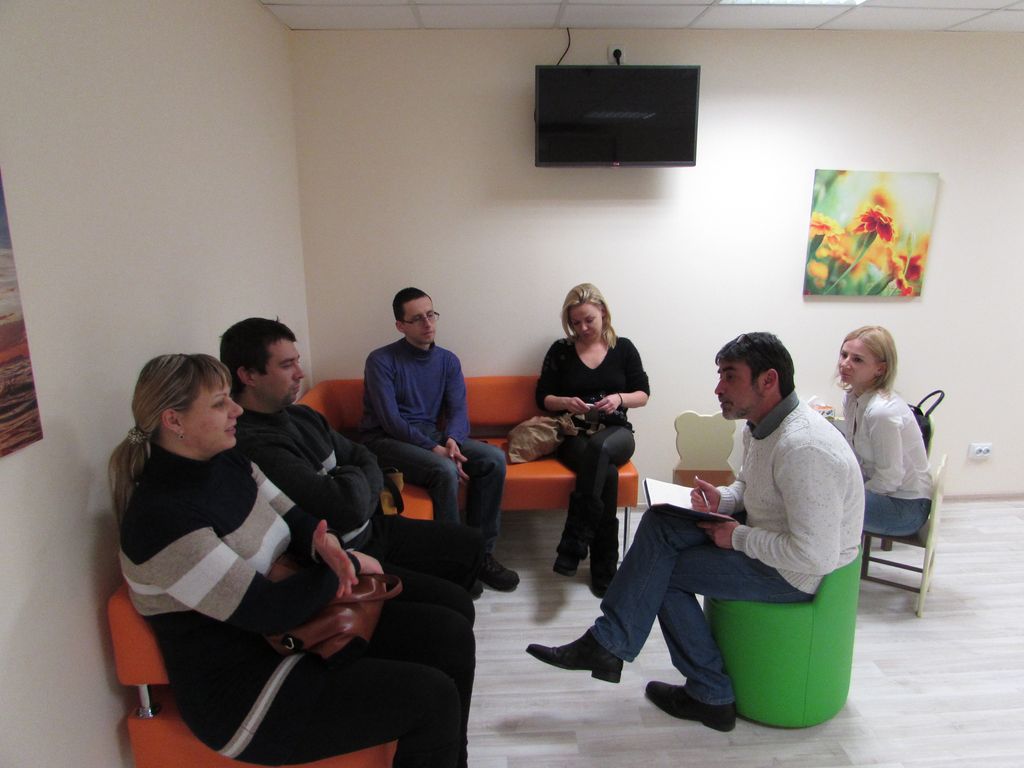 17, January a presentation of the method of Real Inclusion for Social Adaptation (RISA) was held, the method had been elaborated on the basis of diagnostic and medical center of the Institute of Shalvat gaHaim in Israel. Co-author of the technique, Gennadiy Kutsyi, psychologist from Israel, during the meeting with parents of children with autism told about the uniqueness of the mentioned above approach. The work with children, who have difficulties with communication, presumes the conduction of social adaptation in natural condition upon effective interaction with outer reality. In the other words children with autism or another peculiarities learn to come out to playgrounds, where ordinary children play.
"Real inclusion is when there are no irresistible barriers among children, when their special world gives them possibility to contact with their peers", – says co-author of the technique Gennadiy Kutsyi.
This technique is being practicing in Kyiv in the Center of Real inclusion "Erudit" and on the base of trade and entertaining center "Art Mall" special trainings are carried out at the playgrounds of Yu kids island, Art-fabrika, Kids will and Rollerdrom. For preparation of children to entrance to these places of entertaining the pedagogues use game commands, where speech therapists, psychologists, correctional pedagogues conduct individual work with children.
Gennadiy`s guests were families of pupils of "Child With Future".