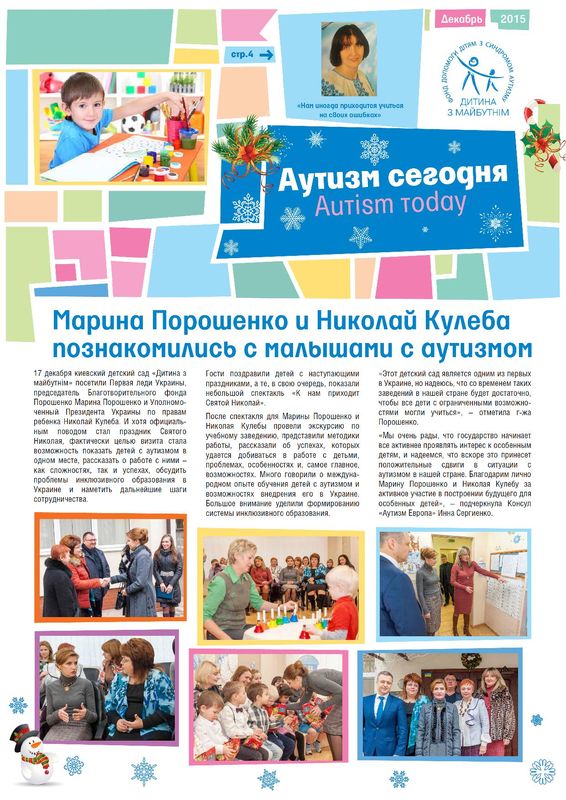 Dear friends!
We present you the last in the year of 2015 issue of electronic journal "Autism Today'. We have prepared for you the most actual events of the month, which, undoubtedly, will affect the work of the sphere of autism the next year as well.
You will learn the details of the visit of the First Lady of Ukraine Marina Poroshenko and the Commissioner of the President of Ukraine for children`s rights Mykola Kuleba to the pre-school "Child With Future", you will get acquainted with the principals of the work of Ivano-Frankovsk school, where children with autism learn, also we`ll tell you about the results the first year of successful work of the Studio of socialization of children with autism in Kyiv.
Traditionally the new spheres are waiting for you.
Merry Christmas and Happy New Year, dear friends!