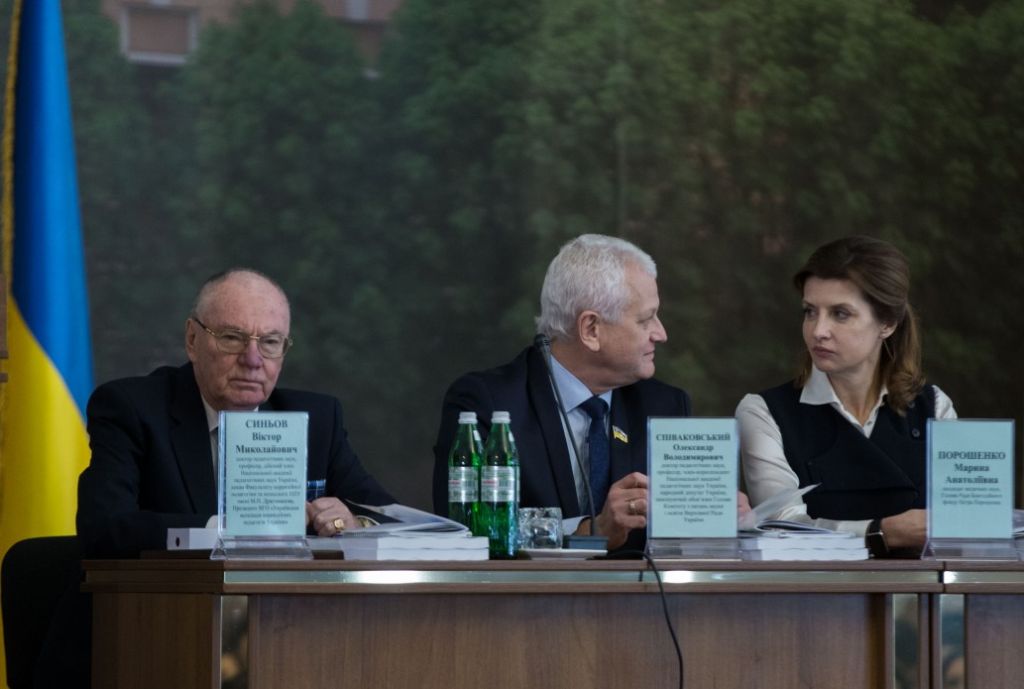 29-30 Dec all the leading specialists in the sphere of correctiongathered in Dnipro in order to take part in the First Congress of Correctional Pedagogues of Ukraine. The event was opened by the First Lady of the country Maryna Poroshenko, the head of theCouncil of Petro Poroshenko Charity Foundation.
The first working day was held in the format of plenary meetings, which were finished by a round table, and the second day – by work in sections. Thus, on the basis of different educational institutions participants have discussed the development of a child with severe disorders of speech in conditions of special and inclusive education, peculiarities of educational process, upbringing and development in modern educational conditions.
The director of the Foundation "Child with future" Larisa Rybchenko have spoken with the report regarding preparation of children with autism spectrum disorder to inclusive education on the example of pre-school"Child with future" and recreation specialist of the Studio of socialization "Child with future" Lyudmila Rybchenko presented the technique of 3C therapy for children with autism.