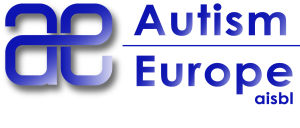 Dear friends!
From the first of September 2013 Inna Sergyienko, Consul of the leading European Association "Autism Europe", started a series of study seminars "Problems and achievements in the sphere of autism in the world and in Ukraine" via regions of Ukraine.
The seminar consists of the three information blocks:
– autism in the world: practices and cases for Ukraine
– autism in Ukraine: latest achievements, best practices
– future of a child with autism in a region: session of questions and answers considering certain situation of Your city or a region.
The seminar can be held in any city of Ukraine. Duration of the seminar is one day (from 9 a.m. till 6 p.m.).
Seminars are free.
EVERYONE IS WELCOME TO JOIN AND COOPERATE WITH US!
Child with Future Foundation provides:
– arrival of the speaker (Inna Sergyienko and additional speakers if required)
– informational materials for participants
– announcement of the seminar
– organization of a briefing for the press with participation of the host
The host party is expected to provide:
– the premises for the seminar
– to invite participants and ensure minimum 70 participants
– a projector and a computer
– a coordinator who will be able to manage all organization issues
– we`ll be grateful for providing accommodation and nutrition for lecturers of the seminar.
To apply please fill in the Applocation and send it to info@cwf.com.ua.
Download the Application for the seminar "Problems and achievements of the sphere of autism in the world and in Ukraine" (UKR)
The Annual schedule of seminars is built according to the principle – one seminar per month. Dates and venue of seminars will be available on the website www.cwf.com.ua
If you have any questions, feel free to contact Galina Lozovaya, manager for organizational and analytics sector of the Foundation "Child with future" by e-mail: info@cwf.com.ua and by phone: +38 067 290 83 63.
Inna Sergienko is an active participant of all European platforms in the sphere of autism. Inna is a key element in negotiations with the Ukrainian government bodies: the Ministry of Education and Science, the Ministry of Health, the Ministry of Social Policy, and the Administration of the President of Ukraine as well as the Verhovna Rada (Supreme Council). She is a lobbist of autistic people interests and ensures result.

Скачать Заявку на семинар "Проблемы и достижения сферы аутизма в мире и в Украине"