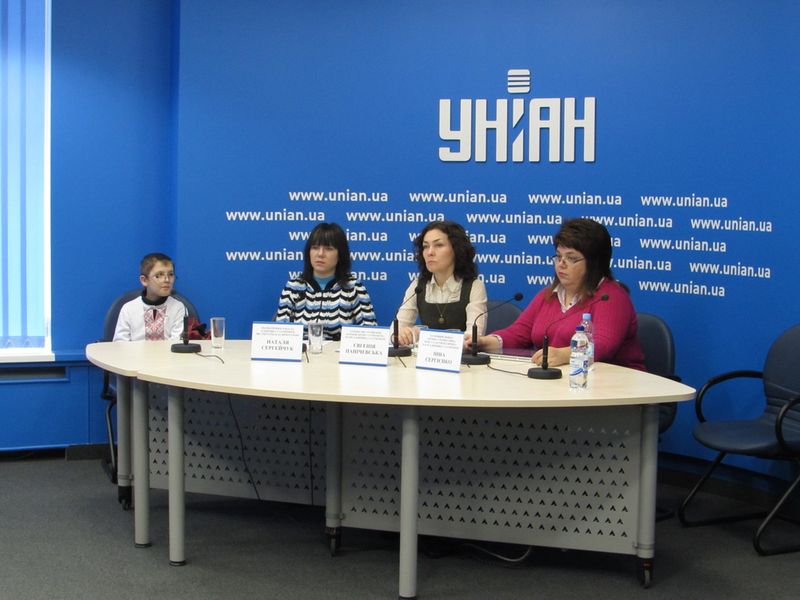 Parents of children with autism discovered a forgery of documents by the Ministry of Health of Ukraine in the result of this a reduction of funding of the treating program was made on 70 %. Also the Ministry of Health purchases a medicament, which is absolutely prohibited for use by children under 18. The instruction of psychotropic medicament was changed and a special warning for use by children vanished from the instruction and an indication for autism appeared instead.
"18 million – this is a genuine need to fund the treatment of children with autism in 2015, which previously were collected from the regions. That was the figure in the budget program passport at the time of preparation of documents. But when the paper went further – several inside pages were replaced, resulting in a need and, consequently, funding was reduced to 5 million "- outrages Eugeniya Panichevska, head of the "Association of Parents of Children with Autism", which is a member of the permanent group of the Ministry of Health of Ukraine for profile support for purchasing medicines for children with autism spectrum disorders." For a child who cannot learn without the necessary medication support, meaning the school doors closed and no future"
Autism – a disorder that comes up in the result of developmental disorders of the brain. Children with autism are able to learn, but some of them need medication to help them focus, overcome behavioral characteristics, to control seizures. Without these medications the child is forced to sit at home and, consequently, not be able to learn, socialize and communicate with their peers. It becomes an outcast.
Procurement program on autism medications – the only program in Ukraine on child psychiatry, which is funded by the state. It is also the only program that reduced under the "National Action Plan regarding implementation the UN Convention on the Rights of Children by 2016". This is the only program which funds will be spent on public procurement psychotropic drug that children cannot use. "Medicaments for Vlad are very expensive – about 500 hryvna per jar, so we use of state program" – says Natalya Sergeichuk, mother of 8-year-old Vlad.
"But to give him strong psychotropic drug, the action of which is not studied on children, I do not want to! My son goes to school, he likes to study, and he found friends. But I do not know what threatens Vlad this drug, which action on children has not been investigated. Someone's vested interests can put an end to the life and health of my boy! "
This year for the first time at a meeting of the UN Committee on the Rights of disabled people they talked about autism in Ukraine. "Ministry of Health reported on the success and even the willingness to increase medicament purchase program, including the needs of adults with autism. But tomorrow ministry officials that deal with document fraudwill be sitting in jail – we will sue the prosecutor's office and accompany this process publicly, including at the UN session, "- said Inna Sergienko, Consul of "Autism-Europe".