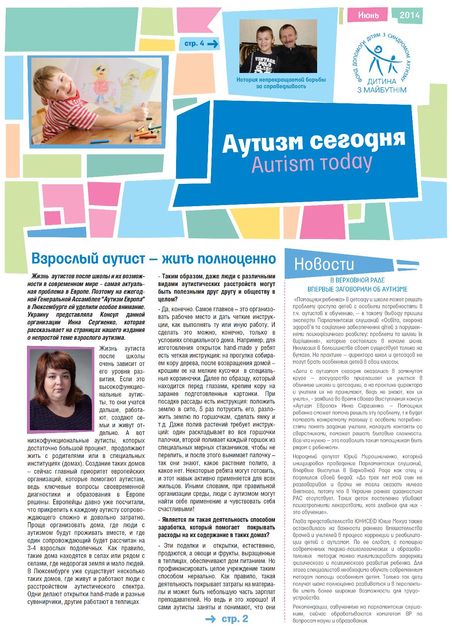 As we promised before June issue of "Autism today" proposes you European experience for adults brought by Inna Sergiyenko from General Assembly "Autism-Europe". Also, you will find interview of National Pedagogical Academy lecturer about autism training for specialists and success story of father succeeded in getting disability group A for his son.
News from the Parliamentary Hearings, where for the first time problem of autism was brought; research of the cost of the autistic life; and computer news that help autistic find job – read in the latest issue of "Autism today."
Send us your stories info@cwf.com.ua . Share your experience to help families in their difficult way!