In 2019, the INGO 'Child with future' launched a new direction of activity – the organization and implementation of practical conferences on autism with the involvement of international experts and world class speakers.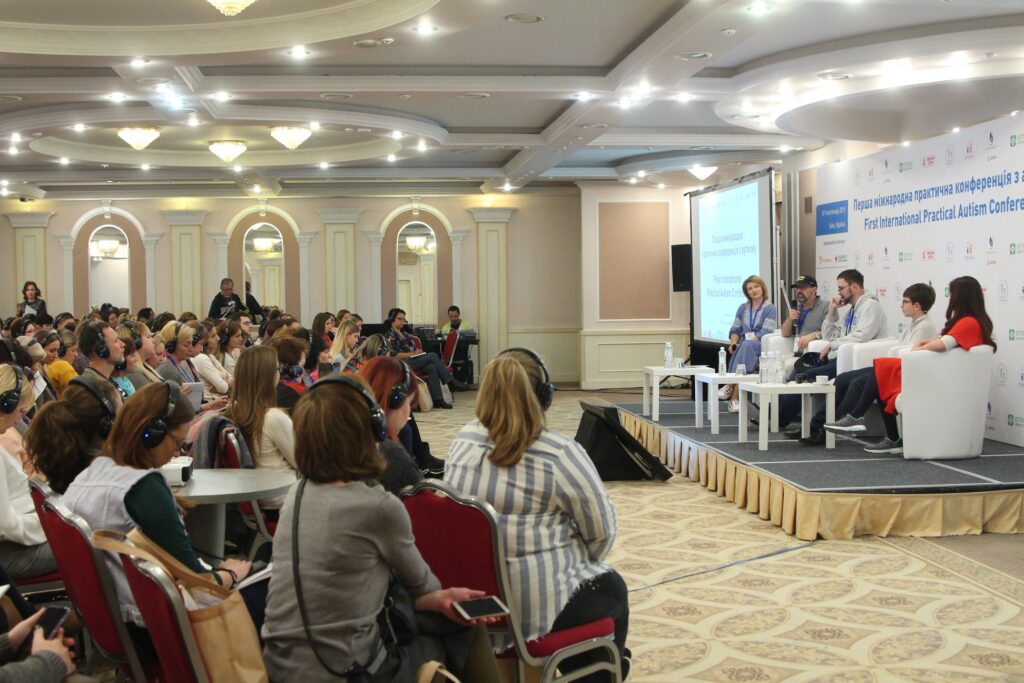 Thus, we create in Ukraine a unique independent platform for the exchange of experience and open up an access to international expertise and knowledge in this area for Ukrainian parents and specialists.
2020 – The second International Practical Conference on Autism (IPAC-2020) to be held in online format  on November 21-22 and 28-29, 2020. Details of the event and registration to be available soon.
2019 – The First Practical International Conference on Autism (IPAC-2019) was held in
Kiev November 8-9, 2019:
more than 250 participants;
15 famous expert speakers from Europe, USA, Turkey and Ukraine;
20 workshops.
One of the unique options of the event was a panel with the participation of three generations of autists, who told how they help each other and how important it is to have a mentor from their midst.